Salad dressing is one of the first things you'll start making as you begin cooking at home. It's insanely easy, it's much less expensive, and it tastes WAY better than the store bought. It's also a lot healthier - this is a great way to start cutting out some of the additives in your diet. Check out any salad dressing label and you'll see what I mean.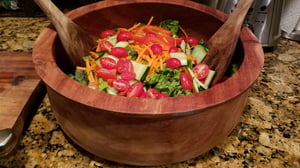 You can also tailor it to your tastes - prefer a bit more sweetness? Like your dressing a bit more tart? You can make it just how you like it. There are so many different flavors out there too - you can use vinegar or citrus, and/or add herbs, garlic, or ginger. I personally turn to a couple of different versions most of the time - balsamic and red wine vinaigrette are my favorites. Using great ingredients is one of the best parts of making your own dressing - I bet you won't find a single store bought dressing with olive oil as the main ingredient, let alone high quality olive oil.
If you just make it with vinegar and oil and mustard, it'll last forever too, and you can add more herbs/ spices as you go. In this article, I'll share a base dressing recipe that you can use to create many different dressings - just change up the vinegar. I'll also share the three dressings I make most often, and some ideas for different salad/ dressing combos. You won't need to eat the same salad twice for months (unless you want to)!
Core ingredients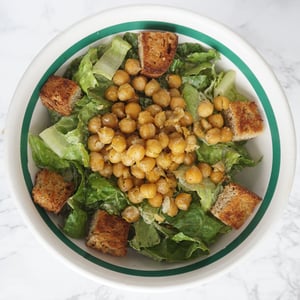 Each dressing, at its base, consists of oil and acid (vinegar or citrus), and I always add some sweetener and Dijon mustard. These four ingredients alone will give you a fantastic dressing, but you can also add lots of herbs and spices (like garlic, shallots, cumin, oregano, ginger, and on and on). I primarily use vinegar because it lasts so much longer after it's blended. There are tons of ideas for flavor combos out there, like this, this, or this, but I'll keep it simple for now.
Emulsifying
This isn't complicated, but it's important. In order to get the oil and vinegar to stay together, you need to emulsify the dressing. This can be done by using an emulsifying ingredient (Dijon mustard), or by blending the oil and vinegar (an immersion blender in a mason jar works beautifully for this, but tends to make the dressing much thicker).
Base Vinaigrette Recipe
Ingredients
3/4 cup good quality olive oil
1/4 cup vinegar
2 tablespoons of sweetener (preferably honey or maple syrup)
1 tablespoon of Dijon mustard
Instructions
Add Dijon, sweetener, and vinegar to a bowl and whisk.
Slowly add the olive oil in a thin stream, continuously whisking. You'll see it emulsify as you go. Or alternatively, add all ingredients to a mason jar and blend with an immersion blender.
Whisk in salt and pepper to taste.
That's it! Super easy. Below, I'll share recipes for the three salad dressings I make most often.
Balsamic Vinaigrette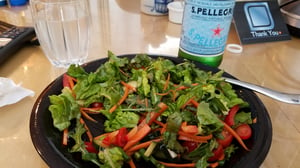 This is my favorite dressing!
Whisk 1 tablespoon Dijon, 2 tablespoons of honey, and 1/4 cup of balsamic vinegar together. Slowly add 3/4 cups of olive oil in a thin stream, whisking all the while. Whisk in salt and pepper to taste. Optionally, add 1 clove minced garlic.
Red Wine Vinaigrette
Whisk 1 tablespoon Dijon, 2 tablespoons of maple syrup and 1/4 cup of red wine vinegar together. Slowly add 3/4 cups of olive oil in a thin stream, whisking all the while. Whisk in salt and pepper to taste.
Creamy Coleslaw Dressing
This creamy dressing is perfect for cabbage, but can also be used as a creamy dressing on salads or as the base for other flavors.
Whisk 1/4 cup of white vinegar, 1/4 cup of granulated sugar, and one cup of vegan mayonnaise together until you can see the sugar crystals have started to melt into the dressing. Whisk in salt and pepper to taste.
And there you have it! Three basic dressings that you'll use often. And just for fun, here are some ideas for salad dressing/ combos and even more variations:
Use raspberry vinegar, and serve on a strawberry salad
Add oregano to red wine vinaigrette and serve on Greek salad
Dip veggies in balsamic (cucumbers are totally the best)
Use sherry vinaigrette on a raw beet salad (grab the pre-made beet noodles at the grocery store)
Lime chipotle dressing on a southwestern sweet potato salad
Add chunks of blue cheese to red wine vinaigrette and drizzle over an iceberg wedge (non-vegan, obviously)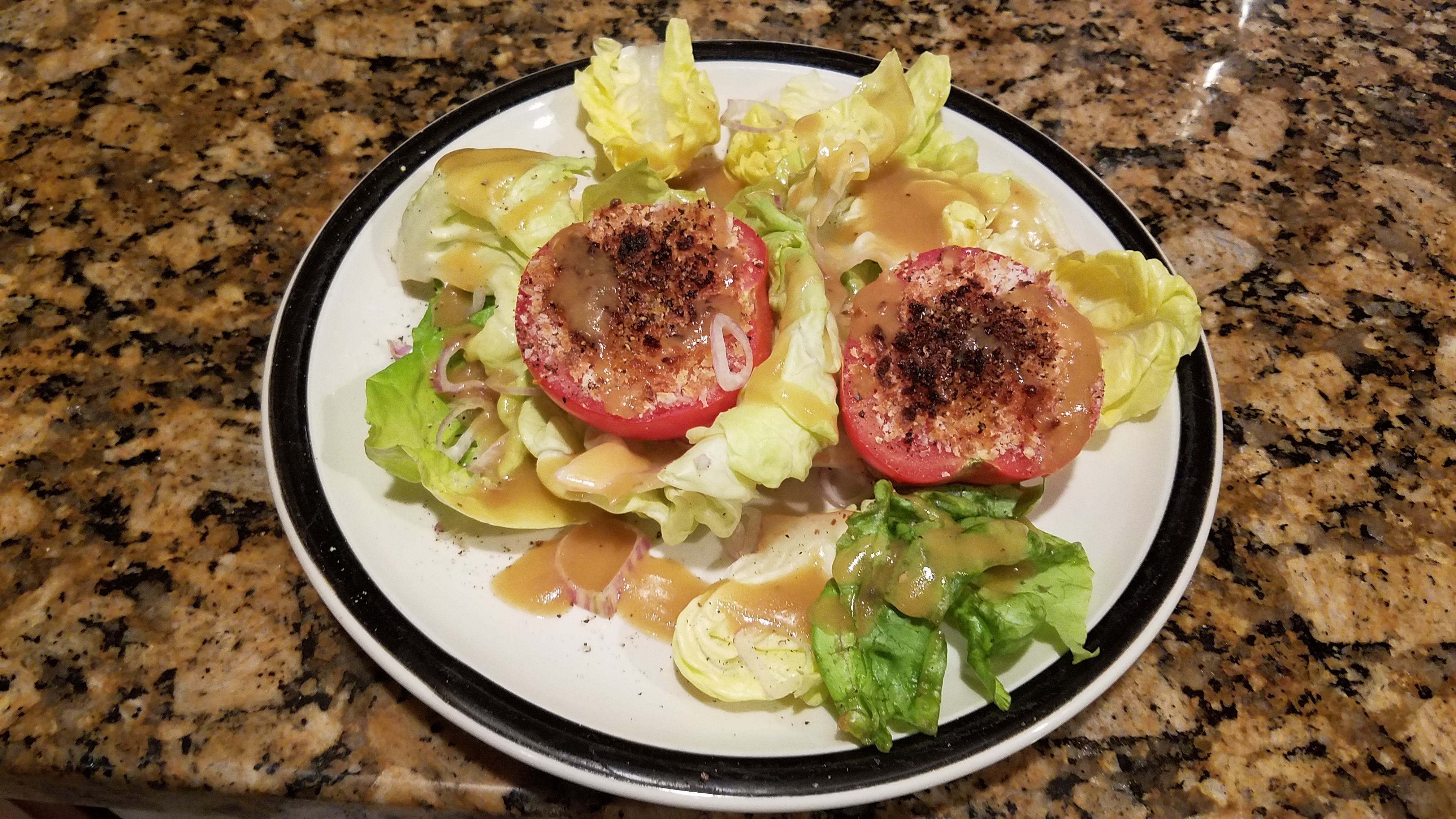 Do you make your own dressing, or will you try any of these? Tell us what your favorite dressing is in the comments!