Winter in New England is the whole reason that comfort food exists, I think. This cumin spiced stuffed cabbage fits the bill perfectly and uses ingredients that are all easily sourced in winter - canned tomatoes, dried beans, rice, and cabbage.
One of my absolute favorite flavor combinations is cumin, tomato, and cabbage. These stuffed cabbage rolls deliver on that flavor combo and are comforting, filling, and a great choice to serve to carnivores. (My meat eating husband said to tell you he LOVES it.)
Be sure to use savoy cabbage here - the first time I made this I used regular green cabbage. While it tasted great, it's impossible not to rip the leaves when peeling the cabbage. On the flip side, if you don't care about that, the cabbage leaves are sturdier and have a nice texture.
Finely shredded carrot adds sweetness to the sauce without sugar - hat tip to my bestie Saramanda here for this tip!
One last note on this recipe - it takes a little over an hour to make, but most of that is waiting around time. If you knock out the dishes during your downtime, cleanup will be SUPER fast.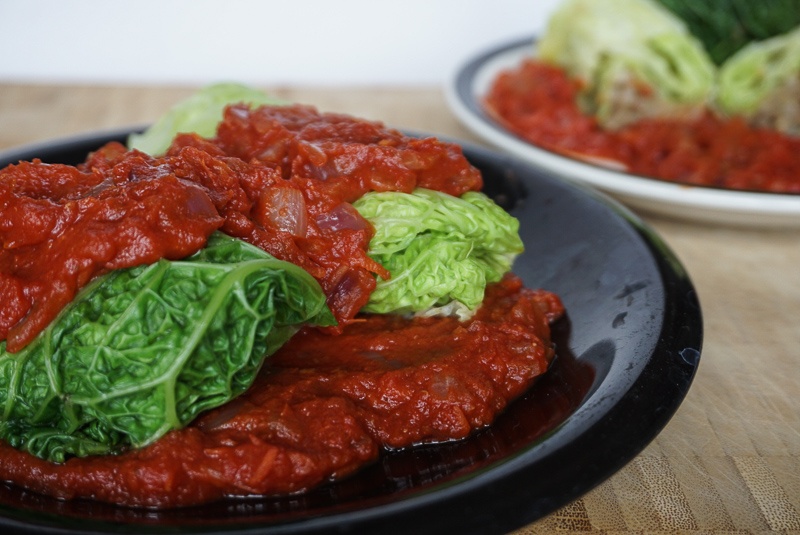 Recipe Info
Servings: 4
Time: 1 hour and 15 minutes
Ingredients
1 head Savoy cabbage
½ cup short grain brown rice
½ cup brown lentils (rinsed and picked over)
2 cups vegetable stock
1 tablespoon olive oil + 1 tablespoon olive oil
1 medium red onion, diced
1 28oz. can crushed tomatoes
1 small carrot, finely grated
2 teaspoons ground cumin
Instructions
Core the cabbage. Peel off anywhere between 6 - 10 large outer leaves, being careful not to rip them, rinse, and set aside.
Combine the rice, lentils, and vegetable stock in a pot. Turn the burner to high and bring to a boil, then turn the heat down to a simmer. Cover and let simmer for 30 minutes until rice is tender. Check periodically, adding liquid if the mixture becomes dry.
Meanwhile, put 1 tablespoon of olive oil in a large deep skillet and turn burner to medium-high. Add the onion and cook till softened, 5-7 minutes.
Add the crushed tomatoes and carrot and stir. Bring to a simmer and add salt and pepper to taste. Let simmer for about five minutes, then turn the heat down to low and cover.
Steam the cabbage leaves in a stack just until tender enough to roll easily, 1-5 minutes depending on the thickness of the leaves.
Remove the cabbage leaves with tongs, set aside, and let cool until you can handle them with your fingers. Once cooled, cut out the thick central stems (they'll interfere with rolling the cabbage leaves).
When the lentil mixture is done, remove from heat and drain if needed. Stir in the cumin, 1 tablespoon of olive oil and salt and pepper to taste.
Spoon about 2 tablespoons - ¼ cup into each cabbage leaf and roll into packages.
Set stuffed leaves seam side down in the pan with the tomato sauce. Repeat until all the leaves are rolled up and nestled in the sauce.
Turn the heat up to medium, bring the sauce back to a low simmer, then cover. Cook for about 10 minutes or until the cabbage leaves are warmed through and fully tender.
Serving
This dish is perfect on its own - although a little bread to sop up the extra sauce never goes amiss :) This is also excellent served with oven roasted french fries.
Storing
Store the leftovers up to three days in the fridge - feel free to freeze leftovers after that. And you'll have about a half a head of leftover cabbage, so why not make a nice coleslaw to go with a veggie burger or some chili this week?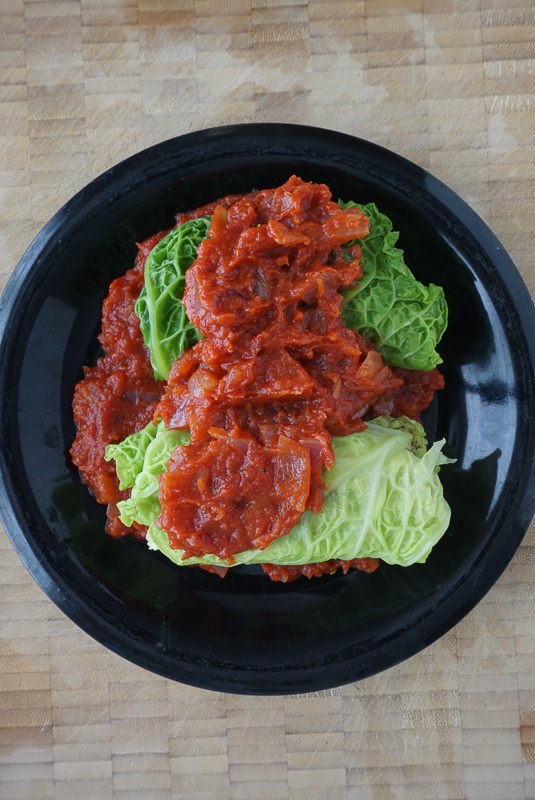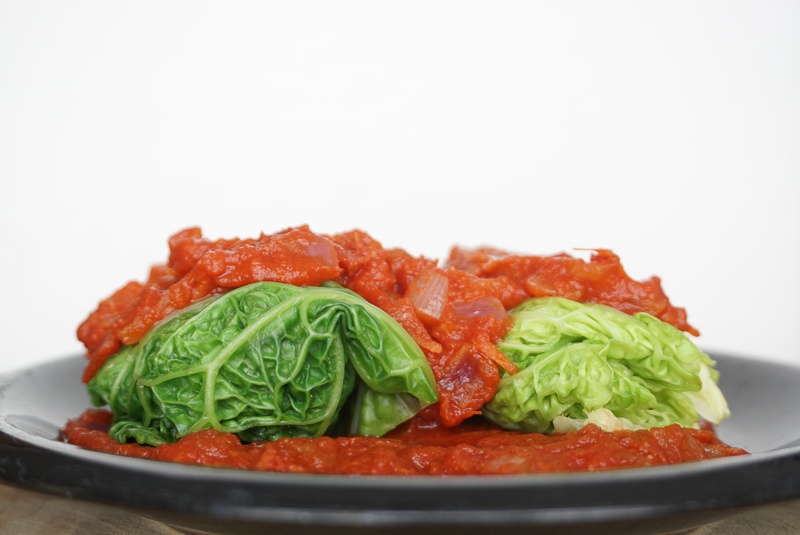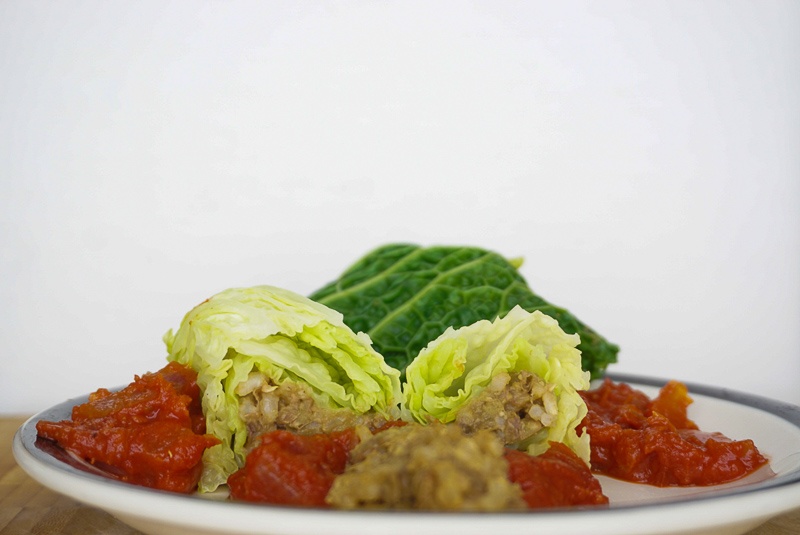 Are you a fan of cabbage? Think you'll give these a try? Let's dish in the comments!