OK, I know that a hummus sandwich sounds totally boring. When I first answered "Hummus sandwiches" to the "What's for dinner question", I definitely got a scrunched up face and a bit of an eye roll. But you guys, this is the BEST hummus sandwich you've ever had, I promise. It's crunchy and full of flavor and is totally surprising. I get actual requests for these now!
Hey, a home cook can always use an amped up sandwich in their repertoire - easy and impressive, this is the perfect weeknight secret weapon.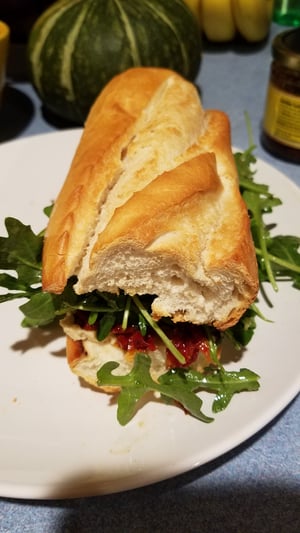 I had a version of this at the Paris in Las Vegas. We had just come out of the Eiffel tower. I stood at the top for as long as I could before my fear of heights won out (which was probably about five minutes). Once we got off the elevator, we realized we were starving. Let me tell you, Vegas offers a feast of decadent food - everything has meat and cheese and cream. It is Sin City after all, right?
After walking around for bit, we came across a little bakery with a hummus sandwich on the menu. My brother got pizza, and I ordered the sandwich. I remember it taking a while and when I got it, it was wrapped in wax paper and was hot. I was a bit disturbed.... a hot hummus sandwich? No way was this going to be good.
Boy, was I wrong. It was amazing. Absolutely the best hummus sandwich, and possibly the best
actual
sandwich I've ever had. You know when you bite into a dish and the different flavors just work together so perfectly that they create something totally separate and new? This is what this sandwich is like. The greens are dressed when you add them to the sandwich and the sun dried tomatoes add delicious little pops of flavor. This is a true gourmet sandwich, if such a thing exists. Make it - you won't be sorry, I promise!
Hummus Sandwich Recipe
Ingredients
Sun dried tomatoes (oil packed)

Sliced Cucumber (optional - my Vegas sandwich didn't have cucumbers, but I like to add them)
Instructions
Preheat the oven to 400 degrees and s
lice the baguette in sandwich portion sizes, then in half lengthwise. Place on baking sheet cut side down.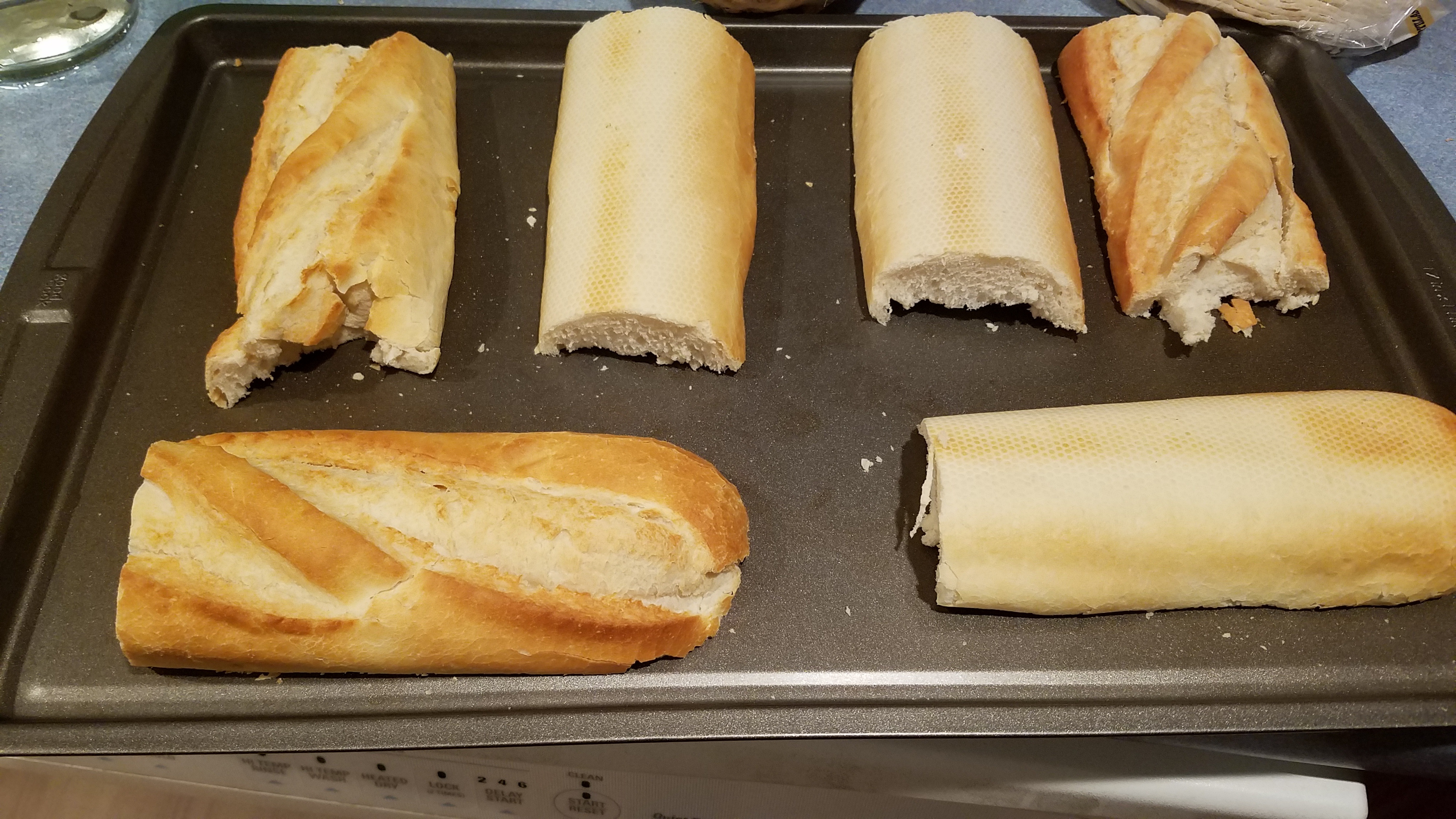 Put the bread in the oven for six to eight minutes to toast.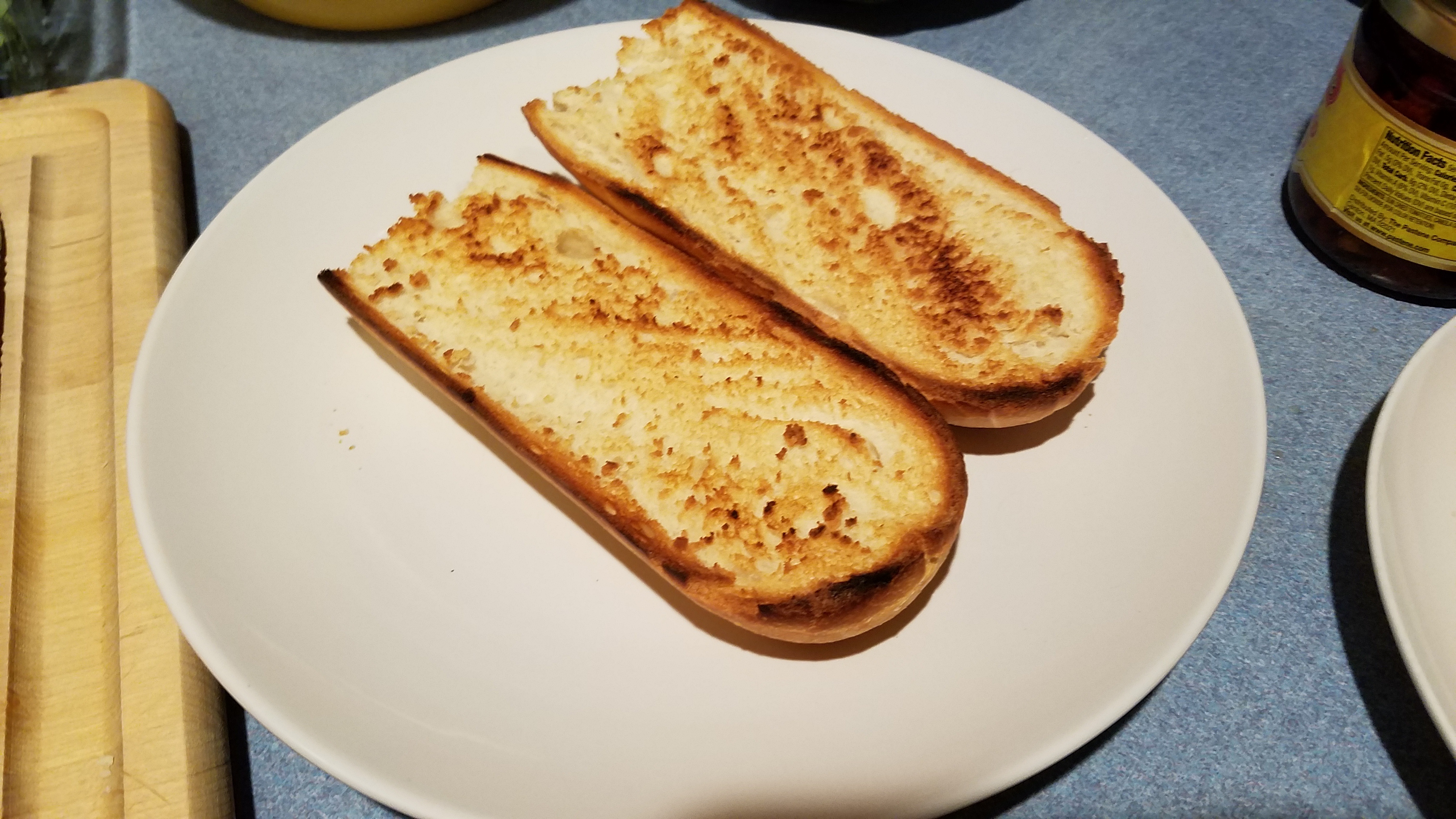 In the meantime, toss the baby arugula with the red wine vinaigrette to coat.
When the baguettes come out of the oven, spread them with hummus, add sun dried tomatoes and cucumbers, and top with lots of dressed arugula.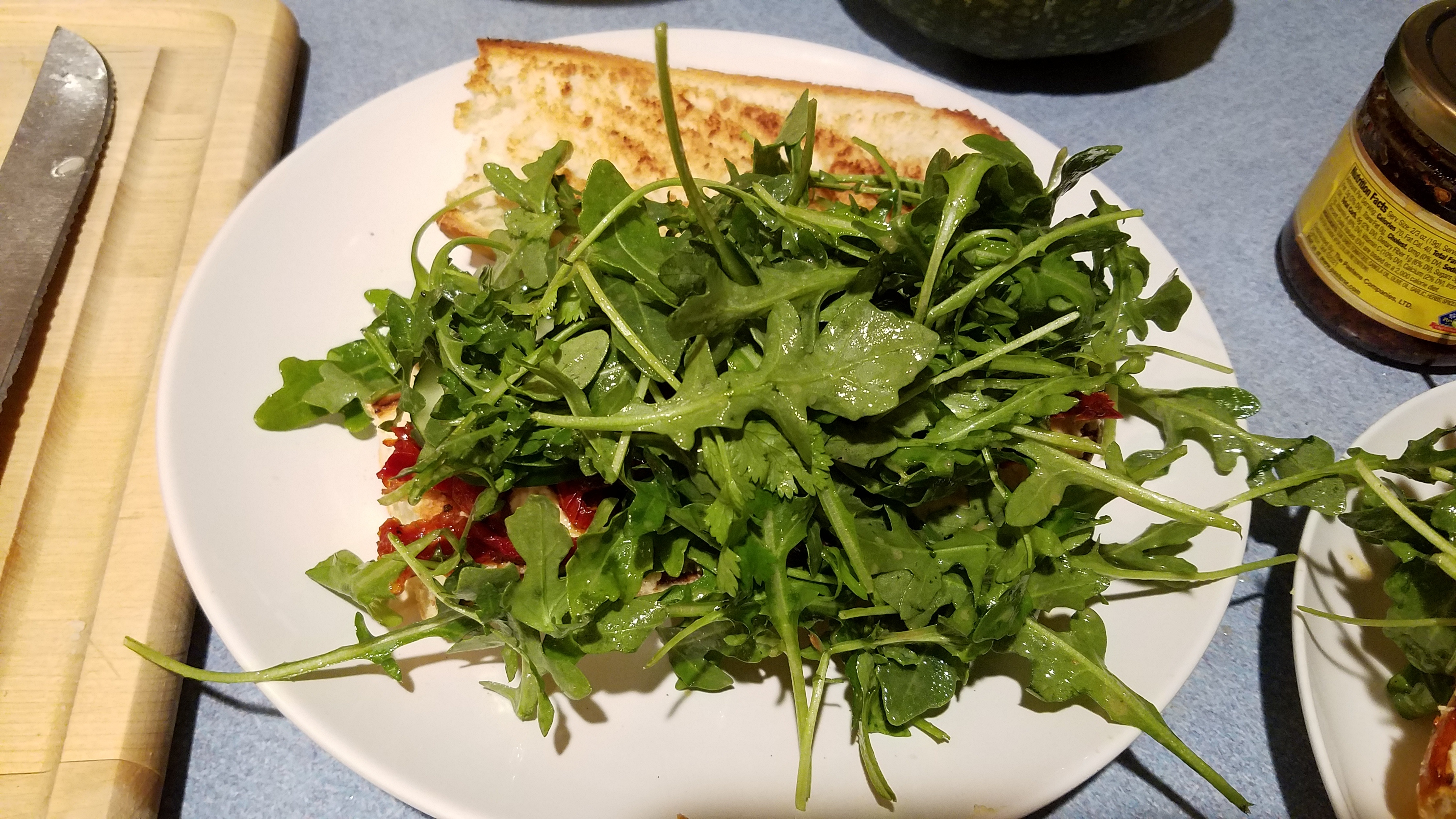 Serve and watch eyes roll back in heads in satisfaction.
Bon Appetit!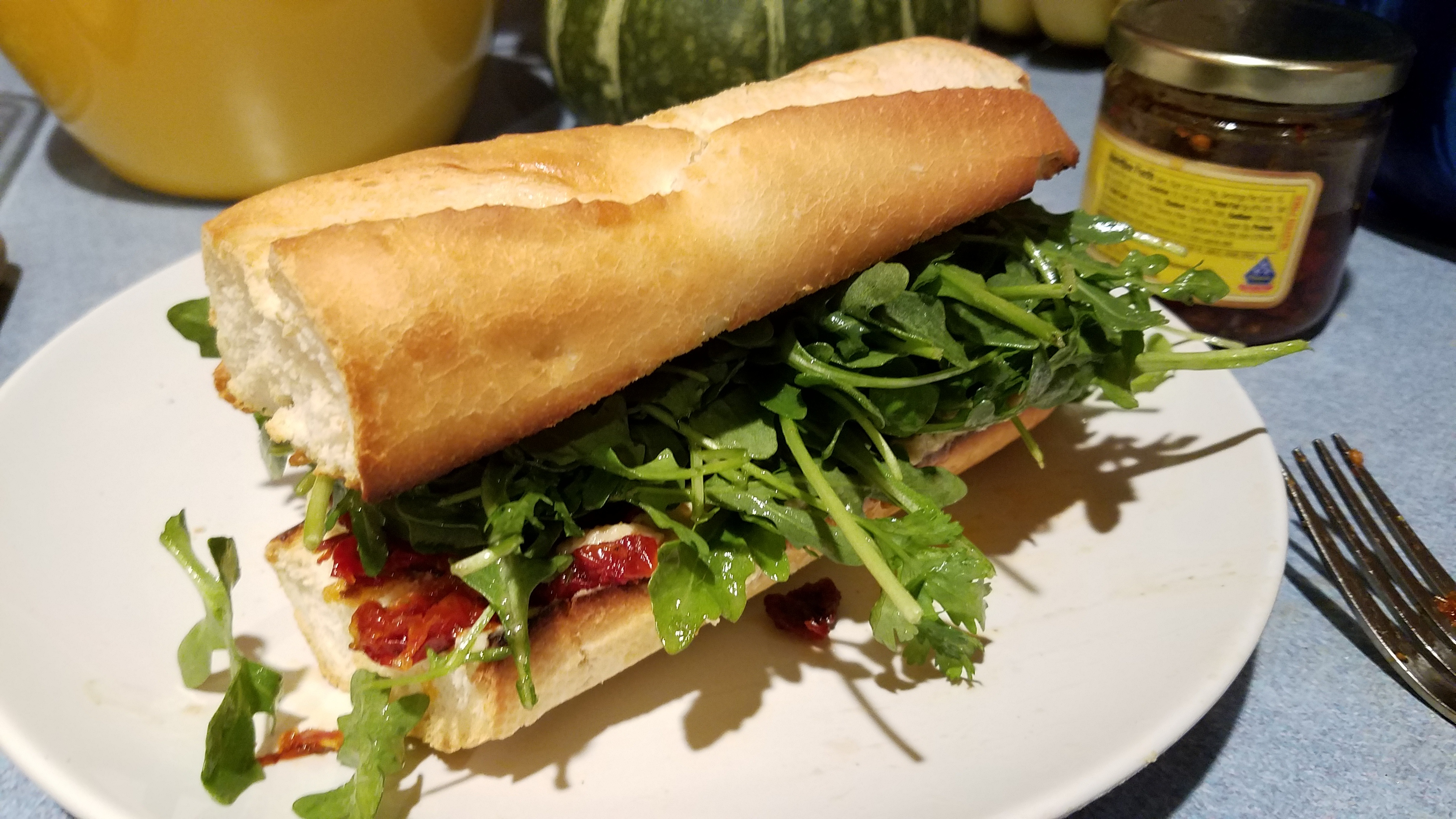 That's it - the best hummus sandwich you've ever had. Would love to hear what you think of this sandwich if you make it! And for those who have had it, sound off in the comments!